For some time my head is chased by the thoughts about who am I, where I'm going and what to give to this world... What kind of a trail I leave behind? How deep I touch the hearts of others?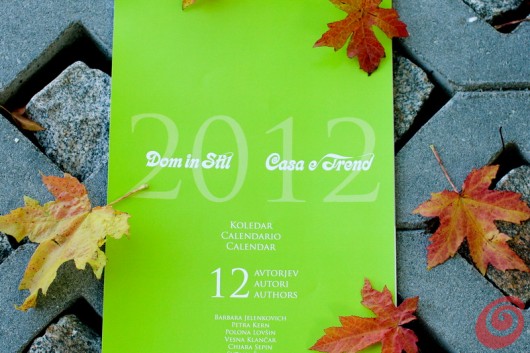 I've always believed that we are here with a specific purpose and cause - just the way we are, with our abilities and talents. We do not need to change ourselves into someone else, we do not need to be perfect, we can be poor or rich, small or big. What counts is the ability we have and which we spread around us the best way we can.
When you give to the world your skills and leave them to the Universe, you leave yourself to the flow that ensures a balance in the world. There is no need for questioning why and how, there are no unusual feelings. Everything, it seems, is in the right place. Be-cause.
Therefore I am pleased to tell you that I was very-very-very happy to take part in the project of Dom in Stil - with my contribution for a calendar 2012, which will be auctioned there to bring joy and to bring happiness to those in need. 12 artists from two countries tried to give what is the best in us - for you be-cause, to be a cause. I invite you to read more about the project at DIS's web site and join all of us who want to give the best pieces of ourselves to those who need our support and assistance. And do not forget to jump to the DiS's FB page, where every day is a special day. Go, go, go! Be-cause!
And have you ever had a calendar with the pages which you could frame?? This really is a special calendar, isn't it?
We are going to have a calendar or two on this website for auction too, so stay tuned - I'd be happy and grateful for your help with spreading joy and happiness for a good cause. You are wonderful, you know! Because you are a cause. See you there and here!
*All images: Dom in Sti